The Bankruptcy Lawyers: the premier portal to recommended bankruptcy, restructuring and creditors rights lawyers, practice area news and legal insights:
Representing clients in bankruptcy and insolvency situations not only requires specialized knowledge of bankruptcy law, but also requires expertise in litigation and corporate law. Bankruptcy lawyers routinely address questions involving debt finance, securities, transactional, and tax law to assist clients in understanding their respective rights in a restructuring. At the same time, because a court process underlies the bankruptcy system, a bankruptcy lawyer must be skilled as a litigator and as a negotiator. Finally, and perhaps most significantly, a bankruptcy lawyer's advice is fundamentally commercial. Thus, a bankruptcy lawyer must be sensitive to and understand the nuances of each distressed business, including its unique financial and operational aspects.
We assist business directors, in-house counsel, and law firms by providing a concise and up-to-date guide to leading bankruptcy, restructuring and creditors' rights lawyers across the country. Our research covers all 50 states, with featured attorneys being selected based on the results of peer nominations, in-depth research and client feedback. Our selection process is independent and it is not possible to request entry into the guide.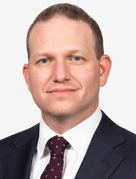 Brett D. Goodman is a Partner in the New York office of ArentFox Schiff, with a practice focus on bankruptcy, corporate restructuring and creditors' rights. Brett has experience representing debtors, committees of creditors and equity holders, chapter 11 and 7 truste [...]
Latest News & Legal Insights
Seth Kleinman of Morrison & Foerster LLP spoke to Natural Products Insider about an involuntary Chapter 7 bankruptcy petition filed against sports nutrition brand Redcon1 by three of its creditors.
An involuntary bankruptcy petition is typically filed "when several unsecured creditors of a company believe that the management of the company itself is doing something with the funds of the company that are improper and that the company is already insolvent or will become insolvent because […]