Charles N. Anderson, Jr.
North Carolina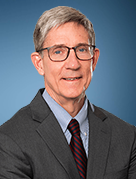 Ellis & Winters LLP
4131 Parklake Avenue
Suite 400
Raleigh, NC 27612
Tel: 919-865-7011

Email:

chuck.anderson@elliswinters.com
Web:

www.elliswinters.com
Chuck is the head of the firm's Bankruptcy and Creditors' Rights Group. His legal practice straddles litigation and transactional work, and includes creditors' rights, bankruptcy, commercial real estate, and debt finance. He takes great pride in his client-first approach to legal representation. A founding partner at Ellis & Winters, Chuck strives to practice law at the highest level without exposing the client to structural roadblocks. Chuck is committed to responsive, detail-oriented service and works closely with clients throughout the legal process.
Chuck concentrates his bankruptcy practice in the representation of creditors. He regularly represents secured lenders in loan workouts, restructure transactions, forbearance agreements, recovery of real estate collateral by foreclosure and state court litigation. Chuck has represented creditors in significant bankruptcy cases, including a secured creditor holding over $120 million of real estate secured claims in a complex chapter 11 proceeding involving nine affiliated borrowers, a secured lender holding over $32 million in real estate acquisition and development loans, and a mezzanine lender in a contentious single asset real estate case. Chuck has defended lender liability claims in state and federal courts.
With over 35 years of experience in complex financing transactions and complicated creditors' rights cases, Chuck has developed a holistic perspective. His unique insight into issues that might not otherwise be clear provides value to his clients. He often finds that he can anticipate issues before they arise, enabling him to deliver more effective strategies and cost-efficient representation. In handling cases, Chuck has found that a creative, open-minded approach works best. In high-stakes transactions and litigation, it is important to develop solutions that solve problems for all stakeholders.
Chuck knew that he wanted to go to law school before he received his undergraduate degree from North Carolina State University. His undergraduate experiences led him to a position with the North Carolina Department of Correction and ultimately to a law degree, which he earned from the University of North Carolina. Chuck was inducted into the Order of the Coif and was a member of the North Carolina Law Review.
Members of the Bankruptcy and Creditors' Rights team of Ellis & Winters integrate their substantial understanding of bankruptcy law and procedures with their depth of transactional and litigation experience in finance and commercial real estate development to guide business and real estate creditors, investors, and equity holders to the best outcomes in pre-bankruptcy, bankruptcy and adversary proceedings.
The firm has comprehensive experience in this field that includes representation in bankruptcy courts across and beyond North Carolina, and in foreclosures, restructurings, and workouts. The team's specific experience includes representation of secured and unsecured creditors in cases under all chapters of the Bankruptcy Code and in adversary proceedings; negotiation and implementation of forbearance, subordination, and inter-creditor agreements; negotiation and documentation of Debtor-in-Possession (DIP) financing; actions to dispose of property under the Uniform Commercial Code; prosecution of and defense against challenges to the security interests, liens and claims of secured creditors; and advising asset-based and real estate lenders regarding foreclosures, receiverships, workouts and restructurings outside of bankruptcy.
Ellis & Winters LLP is a litigation and commercial real estate firm with offices in Raleigh and Greensboro, North Carolina. We represent clients regionally, nationally, and internationally, and our practice is equipped to handle uniquely challenging and complex matters. Ellis & Winters combines deep insights gained through practice with larger firms, while maintaining the nimble structure and flexibility of a smaller firm.
Since our founding in 2000, our team has worked hard to enhance the firm's reputation at the state, regional and national levels. We have tripled in size and have grown through the careful addition of both lateral and new attorneys, who have combined to improve our capabilities in handling sophisticated matters.
We pride ourselves on our creative and adaptable approach to legal representation. Our organizational structure puts our clients' legal matters in the hands of those who are best equipped to resolve them at every stage of the dispute process.
"

Charles Anderson

 is adept at representing creditors in large Chapter 11 cases, as well as handling loan workouts and restructurings. He chairs the firm's bankruptcy and creditors' rights group."