Douglas J. Lipke
Illinois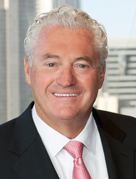 Vedder Price, P.C.
222 North LaSalle Street
Chicago, Illinois 60601
United States
Tel: +1 (312) 609 7646

Email:

dlipke@vedderprice.com
Web:

www.vedderprice.com
Mr. Lipke concentrates his practice in the area of workout, bankruptcy and corporate reorganization law. He represents a full range of international clients, concentrating in the representation of secured lenders and creditor rights. He also represents borrowers, debtors and trustees. As a bankruptcy litigator, he has tried a wide range of large, sophisticated matters that arise in bankruptcy cases.
Mr. Lipke has a significant representation of financial institutions in structuring, workouts and foreclosures in international equipment and aircraft, railcar and vessels leasing and equipment financing transactions. He has been involved in most airline insolvencies and bankruptcies (including United, Delta, Northwest, American Airlines and Aloha) and has repossessed and foreclosed on aircraft throughout the world.
Mr. Lipke served as an Adjunct Professor of Corporate Bankruptcy Law at Loyola University School of Law in Chicago (1991–2001) and is a frequent lecturer on reorganization, insolvency and bankruptcy issues to varied groups. He also sits on the Bankruptcy Advisory Board for Strafford Publications.
Mr. Lipke was ranked in Chambers USA in the Illinois Bankruptcy/Restructuring category from 2005 to 2021, and was ranked Band 1 in 2015 and 2017. He was selected for inclusion since 2005 in Illinois Super Lawyers and received an "AV Preeminent" Peer Rating in Martindale-Hubbell. Mr. Lipke was selected by his peers for inclusion in The Best Lawyers in America since 2011. He has also been selected by his peers as a Leading Lawyer in Bankruptcy & Workout Law: Commercial since 2013, and in Secured Transactions Law since 2014.
Mr. Lipke was also named the Lawyer of the Year in the 'Litigation – Bankruptcy' category by The Best Lawyers in America and U.S. News & World Report in 2022. He has also been selected by his peers for inclusion in The Best Lawyers in America list since 2011.
Mr. Lipke was recognized in the 2011 edition of Best Lawyers in the Bankruptcy and Creditor Debtor Rights / Insolvency and Reorganization Law category; Litigation Bankruptcy.
Mr. Lipke is the co-author of a chapter on issues arising in airline Chapter 11 bankruptcy cases in the Collier Guide to Chapter 11: Key Topics and Selected Industries, a treatise published by LexisNexis Matthew Bender. Mr. Lipke discusses legal issues in airline reorganizations in a LexisNexis Bankruptcy Law Community podcast, which reviews special protections available to creditors of airline equipment and requirements for Bankruptcy Code section 1110 protection, and provides practice tips for counsel representing airline creditors and debtors.
The Vedder Price Corporate Bankruptcy and Insolvency Litigation group complements and works in conjunction with our Corporate Reorganization, Bankruptcy and Insolvency practice. We represent regional, national and international financial institutions; investment bankers; mutual funds; landlords; and purchasers of assets and large and mid-sized corporations in all industries, including airlines, aircraft and equipment finance, technology, steel, manufacturing, automotive, leasing, retail and service.
Our bankruptcy litigators work closely with our bankruptcy specialists and draw upon other disciplines within the firm, including commercial finance, banking, equipment and project finance, ERISA, tax, securities, asset securitization, M&A and real estate, to craft innovative and effective solutions for our clients. Our attorneys regularly represent clients in bankruptcy proceedings, in state court receivership proceedings and in state and federal trial and appellate courts throughout the United States. We have a reputation for achieving cost-effective and successful results to serve our clients' objectives.
With 300 lawyers and growing, we serve sophisticated clients of all sizes and in virtually all industries from our offices in Chicago, New York, Washington, DC, London, San Francisco, Los Angeles, Singapore and Dallas.
You can expect practical, responsive, results-oriented, cost-effective service, delivered by a firm with a world-class reputation in key practice areas.
We treat every client and every matter with uncompromising dedication and personal attention. When you work with Vedder Price, you get the resources and diverse experience of a large firm coupled with the loyalty, commitment and personal attention of a trusted friend and partner.
We offer competitive rates for superior legal work, deep experience, and personalized client service and attention. We believe the key variables in the billing calculus are results and efficiency.  We work with our clients on market fee structures that provide a "win-win" in terms of value and effectiveness.