Douglas Mannal
New York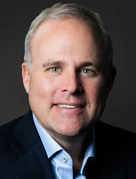 Dechert LLP
Three Bryant Park
1095 Avenue of the Americas
New York, NY 10036
Tel: +1 212 698 3832

Email:

douglas.mannal@dechert.com
Web:

www.dechert.com
Douglas Mannal focuses his practice on financial restructuring, representing a diverse range of clients in complex Chapter 11 bankruptcy cases, out-of-court restructurings and other distressed situations. Mr. Mannal's clients include ad hoc creditor groups, creditors' committees, major secured and unsecured creditors, as well as debtors, bank agents and financial institutions.
Throughout his career, Mr. Mannal has led numerous representations of creditors in high-profile Chapter 11 cases, most recently acting for the official unsecured creditors' committees in the Chapter 11 cases of Gulfport Energy Corporation, Frontier Communications, Bristow Helicopters, California Resources, RAIT Funding LLC, Seadrill Ltd., CHC Group Ltd. and Arch Coal Inc.  In addition, recent ad hoc creditor group representations include groups in the Chapter 11 cases of Alpha Media, McClatchy Newspapers, Bristow Helicopters and Nine West.
On behalf of creditors, Mr. Mannal has designed, implemented and negotiated numerous litigation-focused strategies aimed at maximizing creditor recoveries. His practice includes proposing and confirming plans of reorganization; investigating and prosecuting viable estate causes of action; negotiating intercreditor disputes; crafting cash collateral orders, debtor-in-possession/exit financing packages and creditor-sponsored equity rights offerings; challenging confirmation of nonconsensual plans; and terminating exclusivity to propose alternative creditor-sponsored plans, all with the goal of significantly increasing creditors' returns.
On the debtor side, Mr. Mannal counsels distressed businesses in navigating the complex legal, financial and operational issues that arise from filing for Chapter 11 reorganization. His debtor-focused experience includes obtaining debtor-in-possession financing, negotiating forbearance agreements, achieving support from trade vendors, conducting sales of nonessential business lines, and negotiating plans of reorganization with secured lenders, creditors' committees and other stakeholders.
Described as a "force of nature and a zealous advocate for his client's position," Mr. Mannal is a highly- respected, leading bankruptcy and restructuring lawyer in Chambers USA, where he has been consistently ranked for the past 10 years. He is further described as "incredibly intelligent," "an adept architect of the restructuring process" and able to "navigate dicey situations to positive outcomes." Among his other recognitions, Turnarounds & Workouts named him among the "Outstanding Restructuring Lawyers" for 2020 and 2017 and Lawdragon 500 ranks him among "Leading U.S. Bankruptcy and Restructuring Lawyers" and "Leading Global Restructuring and Insolvency Lawyers." He was previously regarded as a rising star for bankruptcy by some of the most prominent legal and industry publications, including Turnaround and Workouts and Law360.
Dechert's bankruptcy litigators know how to achieve success in disputed matters in the courtroom and before appellate courts. They represent clients in complex adversary proceedings and contested matters in bankruptcy and insolvency proceedings, restructurings, reorganizations and liquidations.
The overarching goal is to protect the client's interests. For creditors, we help maximize their recoveries. For debtors, we work to limit their liability and preserve business viability. We also represent and assert the interests of other significant parties affected by bankruptcies such as investors and equity owners.
Our litigators are masters of the Bankruptcy Code and the Federal Rules of Bankruptcy Procedure. They know how to align litigation decisions with clients' underlying bankruptcy-related strategy to strengthen and secure clients' interests. On the tactical side, they are highly skilled at planning and completing extensive discovery, taking and defending depositions and handling witness and expert testimony, especially in fast-tracked cases.
Dechert has built a global platform across 22 locations with a singular focus – delivering the highest-quality advice that is actionable, commercial and delivered efficiently.
Our clients operate in increasingly challenging times. Geopolitical uncertainty, the sheer complexity of modern markets and an ever-changing regulatory environment contribute to a proliferation of commercial and regulatory risks. To navigate these challenges, we deliver sophisticated legal advice, grounded in broad market knowledge, in an agile and intuitive way.
We have some of the world's leading lawyers advising on both domestic and cross-border matters. The firm is frequently retained to work on the most challenging transactions and disputes, and prides itself on its ability to deliver premium legal services and sound business judgment to its clients.
Dechert lawyers bring to their assignments a focus on quality, responsiveness and value for money. We are driven by one key principle: exceptional client service.
Our clients include corporations, financial institutions, sovereign states, quasi-sovereign entities and private and high-net-worth individuals all over the world. Dechert undertakes work for 40 of the "Fortune 100" companies, and represents more than 200 private equity and investment firms in some capacity.