Erika L. Morabito
District of Columbia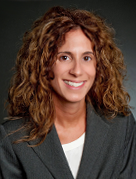 Quinn Emanuel Urquhart & Sullivan, LLP
1300 I Street NW, Suite 900
Washington, D.C. 20005
United States
Tel: +1 202 538 8334

Email:

erikamorabito@quinnemanuel.com
Web:

www.quinnemanuel.com
Erika L. Morabito is a partner in the Washington, D.C. office of Quinn Emanuel. She concentrates her practice in bankruptcy, creditors' rights, debtor reorganizations, and out-of-court restructurings.
Erika regularly represents chapter 11 debtors, creditors' committees, chapter 7 and chapter 11 Trustees, shareholders, individuals, businesses, ad hoc, and special committees, as well as Federal Court appointed Receivers. Erika also frequently advises and represents clients in creditors' rights litigation, avoidance actions, claims disputes, out-of-court restructurings, and the purchase and sale of assets under the Bankruptcy Code. She also has extensive experience representing individuals, officers and directors, businesses, financial institutions, corporations, partnerships, and other entities involved in commercial transactions, large bankruptcy, and litigation matters, including retail, airline, automotive, coal, health, fraud, and Ponzi scheme matters. Ms. Morabito's practice includes restructuring work and complex commercial litigation cases in state and federal courts throughout the U.S. and internationally.
Most recently, Ms. Morabito represented clients in large bankruptcy proceedings including Shiloh Industries, Pier 1, Toys R Us, Sears, LeClairRyan PLLC, GST Autoleather, Brooks Brothers, and Intelsat, S.A.
Ms. Morabito was elected as a Fellow of the prestigious American College of Bankruptcy where she currently serves on the Admissions Counsel for the Fourth Circuit. She also serves as a member of the Board of Directors for the American Bankruptcy Institute and serves on the ABI's Scholarship Committee. Ms. Morabito is also an adjunct professor at Georgetown Law where she teaches Chapter 15 and International Bankruptcy law.
Erika is repeatedly recognized as one of The Best Lawyers in America© in the fields of Bankruptcy and Creditor Debtor Rights/Insolvency and Reorganization Law, as well as Chambers USA: America's Leading Business Lawyers for bankruptcy/restructuring. In Chambers USA, Erika was described as "super smart and very knowledgeable on debtor and creditor law" and "outstanding in her representation, very strategic, responsive and connected." Erika is consistently praised for being "fearless in court and not afraid to stand her ground", but also complimented for her "balanced advocacy and deal-oriented" mindset. In 2020 and 2022, Lawdragon named her one of "500 Leading U.S. Bankruptcy and Restructuring Lawyers".
Ms. Morabito regularly lectures for the American Bankruptcy Institute and serves on various Boards that help to provide continuing education and updates on current bankruptcy topics.
The firm meets clients' bankruptcy and restructuring needs across the United States and globally. We have leading bankruptcy and insolvency partners in D.C. New York, Los Angeles, Houston, London, and Sydney.
Bankruptcy and restructuring is the firm's only practice area not focused exclusively on litigation. In fact, the majority of our representations result in negotiated solutions.  Like the rest of the firm we do try cases—a lot of them.  However, we try to look for a business solution first.  When we do negotiate, there is no doubt that our reputation for winning trials is a huge asset.
We regularly represent private equity firms and hedge funds seeking to maximize their recoveries in:
Formal bankruptcy proceedings
Contentious workouts
Internal investigations
Estate-based litigation
Distressed asset sales, spin-offs or other transfers
Contested tender offers
Contested exchange offers
Distressed and/or defaulted sovereign and corporate debt
In many instances, we represent statutory or ad hoc committees of creditors in chapter 11 cases where litigation and threats of litigation drive ultimate recoveries.
We advise debtors and debtors in possession in formal and informal restructuring proceedings.  We also advise their boards of directors and/or special director sub-committees when the debtor's corporate bankruptcy counsel is conflicted.
Moreover, we represent administrators and liquidators in contentious insolvency proceedings.  We frequently represent post-confirmation litigation trusts and similar entities established to bolster the estate's and creditors' recoveries through litigation or alternative dispute resolution.
Quinn Emanuel is an 800+ lawyer business litigation firm – the largest in the world devoted solely to business litigation and arbitration with 23 global office locations.
The firm's lawyers have tried over 2,300 cases, winning 88 per cent of them. When representing defendants, Quinn Emanuel's trial experience gets better settlements or defence verdicts. When representing plaintiffs, Quinn Emanuel lawyers have won over US$70 billion in judgments and settlements. Quinn Emanuel has also obtained five nine-figure jury verdicts, 43 nine-figure settlements, and 19 10-figure settlements.
FTI Consulting named Quinn Emanuel the biggest litigation firm in the world. The American Lawyer named Quinn Emanuel the top IP litigation firm in the US and the firm as one of the top six commercial litigation firms in the country. We were voted five times as one of the four "most feared" firms by general counsel at Fortune 500 companies – the lawyers they "least like to see" on the other side.