Harris J. Koroglu
Florida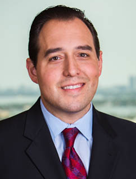 Shutts & Bowen LLP
200 South Biscayne Boulevard
Suite 4100
Miami, FL 33131
Tel: +1 305-347-7314

Email:

HKoroglu@shutts.com
Web:

www.shutts.com
Harris J. Koroglu is a partner in the Miami office of Shutts & Bowen LLP, where he is a member of the Creditors' Rights and Bankruptcy Practice Group.
Harris is involved in all aspects of creditor representation in bankruptcy litigation, reorganization and liquidation, as well is in Florida assignments for the benefit of creditors (ABC's). He represents creditors in Chapter 7, 11, 12, 13 and 15 bankruptcy cases, including commercial landlords and tenants, with a significant emphasis upon representing financial institutions and Chapter 7 bankruptcy trustees.
Harris is routinely involved in litigating and negotiating modified treatment of clients' claims in reorganization cases, obtaining relief from the automatic stay and dismissing improvidently filed bankruptcy cases, prosecuting and defending fraudulent transfer and preference adversary proceedings, prosecuting adversary proceedings objecting to discharge and non-dischargeability, and investigating/locating assets.
He's also previously represented Chapter 11 trustees and federal court-appointed receivers and has managed multiple interrelated bankruptcy adversary proceedings and receivership ancillary proceedings.
The partners in our Creditors' Rights and Bankruptcy group have years of experience in this complex, multi-disciplinary practice area. We represent clients in corporate reorganizations and other bankruptcy matters, loan workouts and restructurings, commercial foreclosures, receiverships and a wide variety of debtor-creditor disputes in federal and state courts.
We have been recognized by ranking organizations, such as Chambers & Partners, Best Lawyers in America®, Florida Trend and Super Lawyers. Our attorneys also participate in the professional organizations and legal committees that shape and influence this practice area and frequently speak and write on creditors' rights, insolvency and bankruptcy issues.
Bankruptcy, insolvency and debtor-creditor matters often require corporate, banking, tax and real estate expertise. We often implement a team approach through the involvement of professionals in other practice areas of the firm to offer a full range of comprehensive and cost-effective legal services.
Shutts & Bowen LLP is a full-service law firm with a deep connection to Florida's history, a commitment to excellent service for our clients and community, and a focus on diversity in the workplace. For more than 100 years, Shutts has been opening doors to our business clients across the state with sophisticated, cutting-edge legal skills from Florida's top legal talent.
Our firm employs approximately 300 attorneys, across 8 offices, who focus on more than 30 distinct practice areas, including litigation, construction, financial services, corporate, mergers and acquisitions, securities, hospitality, insurance, real estate, taxation and trusts and estates.
At Shutts, we are committed to offering sophisticated legal services efficiently and responsively. We work tirelessly with businesses and individual clients, as well as with referring national and international law firms and companies. We always strive to provide the highest degree of professionalism and passion for our work.