Jayna Partain Lamar
Alabama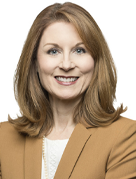 Maynard Cooper & Gale
1901 Sixth Avenue North
Suite 1700
Birmingham, AL 35203
Tel: 205.254.1048

Email:

jlamar@maynardcooper.com
Web:

www.maynardcooper.com
​Jayna is a Shareholder and Co-Chair of the Bankruptcy and Restructuring Practice at Maynard. She represents banks, financial institutions, and other lenders as secured or unsecured creditors in commercial bankruptcy or reorganization proceedings and in loan workouts and debt restructuring efforts. She also provides representation for the committee of unsecured creditors in Chapter 11 cases, and she represents indenture trustees and bondholders on defaulted issues. As part of her creditors' rights practice, Jayna assists with commercial foreclosure proceedings and the exercise of Article 9 remedies. Additionally, Jayna has advised commercial borrowers and other obligors regarding insolvency, default, and restructuring issues.
Jayna also handles commercial litigation matters arising in bankruptcy proceedings or in other federal or state courts, ranging from the collection of sizable debts and obligations, to the defense of lender liability allegations, to contract disputes.
Her skills and accomplishments have earned her numerous accolades, including a top Band 1 ranking as a Leading Practitioner in Bankruptcy/Restructuring by Chambers USA: America's Leading Lawyers for Business. Jayna has also been tapped as a Fellow of the American College of Bankruptcy. She is consistently included in The Best Lawyers in America© and Alabama and Mid-South Super Lawyers. Best Lawyers® tapped her as the 2020 "Lawyer of the Year" for the region in the area of Litigation – Bankruptcy, and she was selected as a "Top 25 Women Lawyers" and "Top 50 Lawyers" by Alabama Super Lawyers for numerous years. She holds an AV Preeminent Rating from Martindale-Hubbell.
Jayna earned her J.D. from Vanderbilt University School of Law and her B.A., summa cum laude, from the University of Alabama.
Bankruptcy and insolvency issues — whether they arise in connection with the initial documentation of a loan, the purchase or sale of assets, as a component of business or corporate restructuring or as a defensive measure to the collection of indebtedness or enforcement of remedies in defaulted credit relationships — present complex legal and practical issues requiring thoughtful, informed analysis and well-formulated strategic planning. Decisions must be made and implemented quickly to protect the interests of clients grappling with unexpected hurdles in their business plans. The current tightening of credit and shrinkage of available equity have created a fertile ground for the growth of insolvency issues in unprecedented numbers. Maynard's Bankruptcy and Restructuring Practice has earned the distinction as a Leading Practice by Chambers USA: America's Leading Lawyers for Business. Our attorneys provide experienced and capable assistance to clients and offer a bridge across the turbulent waters of insolvency to a firmer and more stable financial ground.
Maynard's Bankruptcy and Restructuring group primarily represents creditors (including banks, special servicers and other secured lenders, trade creditors, judgment creditors and creditors' committees) in bankruptcy matters and work-out situations. Further, the Bankruptcy and Restructuring group has significant experience representing private equity funds and other distressed debt and real estate investors in loan workouts, foreclosures, receiverships, deficiency suits, and Chapter 11 bankruptcy proceedings, both with respect to traditional commercial mortgages and CMBS loans. The firm also represents borrowers in debt restructurings and workouts, and debtors in complex bankruptcy and insolvency proceedings on a select basis. Our bankruptcy practitioners have extensive experience before bankruptcy judges throughout Alabama. However, our practice routinely includes representation of clients in proceedings in Delaware, New York, Georgia, Florida, Tennessee, Mississippi, and other national venues. Similarly, the firm represents creditors in bankruptcy proceedings and workout situations across a wide expanse of industries: single-asset real estate holdings, multi-family housing, hotels, manufacturing concerns (including addressing the interplay between environmental and bankruptcy law), hospitals, nursing homes, assisted living facilities and home health care companies (including licensure and regulatory issues); accounts receivable and inventory financing, and retail operations, among others. In any engagement, our attorneys protect the interests of our client in every aspect of the representation, whether through negotiation, documentation, litigation, or general advocacy.
Maynard Cooper & Gale is a nationally recognized law firm with more than 300 attorneys. Headquartered in Birmingham, Alabama, the firm has offices spanning the state from Huntsville to the port city of Mobile, as well as growing practices in Atlanta, Dallas, Los Angeles, Miami, Nashville, New York, San Francisco, and Washington, D.C. We combine our understanding of the client's business climate with a keen knowledge of the dynamic legal environment to deliver paramount service with meticulous and seamless attention to every detail.
Our dedication to making the client our first priority has earned the firm numerous national and local accolades:
Ranked a "Leading Firm"​ in Chambers USA, including leading Band rankings in the areas of Corporate, Real Estate, Banking & Finance, Commercial Litigation, Labor & Employment, and Bankruptcy/Restructuring
Attorneys recognized in Chambers USA: America's Leading Lawyers for Business®
U.S. News-Best Lawyers® "Best Law Firms" positions Maynard Cooper in the National Tier Rankings in 10 areas of practice, including Commercial Litigation, Corporate Law, Land Use & Zoning Law, Litigation-ERISA, Mass Tort Litigation/Class Actions-Defendants, Mergers & Acquisitions Law, Mining Law, Patent Litigation, Project Finance Law, and Public Finance Law.
Top Tier Metropolitan Rankings in 59 areas of law representative of our offices in New York City, San Francisco, Birmingham, Huntsville, and Mobile
The Firm represents a broad and diverse client base, including over 60 companies listed on the Fortune 500, with 32 of those in the top 100. We represent international, national, state and local business entities, as well as nonprofits. In response to today's global economy, the Firm advises numerous clients that are based outside the United States and many of which are actively engaged in various business capacities in foreign jurisdictions.
"

Jayna Partain Lamar

 offers a wealth of expertise across the full spectrum of issues in the bankruptcy space, including debt restructurings, distressed asset acquisitions and Chapter 11 proceedings. She especially earns recognition for her experience of acting for creditors."