Jeffrey B. Ellman
Georgia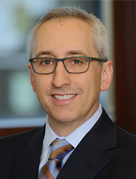 Jones Day
1221 Peachtree Street, N.E.,
Suite 400
Atlanta, Georgia 30361
Tel: +1.404.581.8309

Email:

jbellman@jonesday.com
Web:

www.jonesday.com
Jeff Ellman has 30 years of experience representing parties in large corporate and municipal restructurings, with a focus on debtor representations in bankruptcy. He served as debtors' counsel in the historic bankruptcy and sale of Chrysler at the peak of the financial crisis and represented the City of Detroit in the largest chapter 9 case in history. Jeff serves as the Business Restructuring & Reorganization practice leader in Atlanta and also has extensive experience representing asset purchasers, significant creditors, secured lenders, and equity sponsors in distressed situations. In addition, he has counseled numerous clients on environmental issues in bankruptcy and boards on fiduciary duty issues.
Jeff currently represents Bestwall and DBMP in their innovative asbestos mass tort bankruptcies. Previously, he represented Alpha Natural Resources, one the country's largest coal companies in its chapter 11 case, involving successful asset sales, resolutions of complex environmental obligations, and restructuring more than $7 billion in debt. His representations of distressed asset purchasers include International Steel Group, which purchased steel assets out of various chapter 11 cases. Jeff also has represented some of the country's largest banks as secured lenders and served as national counsel on lease issues for a major shopping center investor.
Jeff is a member of the American Bankruptcy Institute and serves on the boards of the Southeastern Bankruptcy Law Institute and the Emory Bankruptcy Developments Journal. He has served on nonprofit boards addressing arts, education, and greenspace issues and currently is on the boards of Park Pride and GALEO (Georgia Association of Latino Elected Officials). He is a 2014 graduate of Leadership Atlanta.
Debtors, creditors, and other parties involved in business restructurings, out-of-court workouts, chapter 11 cases, and other transactions with financially distressed entities receive a full range of services from more than 100 restructuring lawyers in financial centers worldwide. Clients are provided:
A full range of restructuring capabilities, including dedicated distress-related resources from other Firm practices, such as litigation, tax, finance, benefits, and M&A.
Experience addressing diverse issues and dealing effectively with stakeholders in corporate and municipal restructurings.
Understanding of the business, financial, and legal issues facing distressed businesses, distressed and nondistressed investors, and other parties dealing with troubled debtors.
Extensive experience on all sides of restructuring matters, enabling our lawyers to see the entire picture and offer valuable perspectives.
Global knowledge about restructurings in all major money centers, including Europe, Australia, and Asia.
Restructuring experience spanning all major industries.
Jones Day has a history of more than 125 years and a culture of client service and professionalism based on explicit shared values. These values include providing pro bono legal services, building diversity in our profession, and supporting outreach efforts around the world.
Jones Day has a long history of, and commitment to, pro bono work, public service, and community involvement in all of our locations around the world. Because of that commitment, pro bono and public service matters undertaken by Jones Day are provided the same level of attention and professional dedication that we provide to matters undertaken on behalf of paying clients.
At Jones Day you'll see lawyers from diverse backgrounds leading client engagements, practice groups, and offices around the world. We are committed to recruiting, retaining and advancing highly qualified diverse lawyers and have set priorities in entry level recruitment, lateral recruitment, development and retention of minority and female lawyers, and diversity mentoring, training and awareness.
The Jones Day Foundation, established in 1987, is a nonprofit organization funded by Jones Day's lawyers and staff. The Foundation's mission is to financially support efforts that include promoting the rule of law in developing countries, fostering innovation in academics, medicine and the arts, improving the living conditions and economic opportunities for people in impoverished settings (particularly children and women), and providing support and comfort to people suffering from natural and other disasters around the world.
"

Jeffrey Ellman

 of Jones Day is held in high regard for his handling of bankruptcy proceedings and corporate restructurings. His practice includes asbestos-related cases on behalf of a range of parties, including secured lenders and debtors."