Jim F. Spencer, Jr.
Mississippi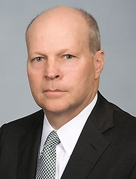 Watkins & Eager
The Emporium Building
400 East Capitol Street
Jackson, MS 39201
Tel: 601.965.1976

Email:

jspencer@watkinseager.com
Web:

www.watkinseager.com
Jim F. Spencer, Jr. was admitted to the Mississippi Bar in 1987. His practice is focused on bankruptcy and creditors' rights, commercial litigation, and construction law.
Jim is a member of the Mississippi Bankruptcy Conference and the American Bankruptcy Institute and is listed in The Best Lawyers in America.
Watkins & Eager's bankruptcy and creditors' rights practice primarily focuses on the representation of creditors in major Chapter 11 cases, and workouts for large commercial loans and bond transactions. We also represent creditors in Chapter 7, 12 and 13 cases.
Our bankruptcy practice has included representation of creditors' committees in large Chapter 11 cases and Chapter 7 trustees.  Our lawyers routinely litigate bankruptcy issues such as avoidance actions, automatic stay relief, use of cash collateral, assumption or rejection of executory contracts and unexpired leases, dischargeability complaints, determination of secured status, and plan confirmation.  We are experienced in representing purchasers at section 363 sales, including negotiation of bid procedures and asset purchase agreements.
Our lawyers also represent creditors in non-bankruptcy matters.  We have extensive experience in problem loan workouts, landlord/tenant disputes, defaulted bond issues, foreclosures, commercial collections, receivership actions, lien enforcement, and actions to recover possession of personal property.  Our clients include financial institutions, bond trustees, creditors' committees, asset purchasers, and other parties in interest.
Established in 1895, Watkins & Eager PLLC is a full-service law firm focused on the pursuit of excellence in the practice of law. Our 70+ professionals in Mississippi and Alabama from varied backgrounds use their wealth of experience to creatively help our clients navigate an ever-changing legal landscape.
The firm's enduring mission is simply stated: We endeavor to obtain outstanding results for our clients in the most cost-effective fashion feasible.