James L. Patton, Jr.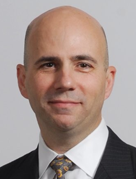 Young Conaway Stargatt & Taylor, LLP
Rodney Square
1000 North King Street
Wilmington, DE 19801
Tel: 302.571.6684

Email:

jpatton@ycst.com
Web:

www.youngconaway.com
In large corporate bankruptcies, certain individuals can be thrust into court-appointed roles for which the duties are as formidable as they are wholly unfamiliar. These individuals — often fiduciaries with no prior bankruptcy experience — welcome the counsel of Jim Patton in navigating the complexities of the restructuring process and their responsibilities within it.
He provides this counsel to individuals in three distinct positions:
Future Claimants Representatives. Created in response to the proliferation of asbestos lawsuits in the 1990s, Jim was among the first to help guide these fiduciaries in acting on behalf of potential future claimants in mass tort litigation.
Independent Board Committee Members. In bankruptcies where conflicts of interest on the board of directors are likely to taint the process, Jim helps guide members of the designated independent committee — often a single individual — who are given complete authority over the bankruptcy, advising them of their powers, duties, and legal responsibilities.
Monitors of Civil Settlements. When the Department of Justice and the New York Attorney General reached massive settlements with three companies implicated in the financial crisis of 2008-9 — Bank of America, Goldman Sachs, and Morgan Stanley — they appointed a single monitor to oversee all ongoing compliance. As counsel to that monitor, Jim advises on a set of responsibilities, procedures, and decision-making issues that are unlike any before.
These three esoteric niches are a culmination of nearly four decades in the forefront of bankruptcy practice. Jim has long been valued for his ability to develop and implement effective bankruptcy strategies, having represented both debtors and creditors in a wide range of restructuring contexts and day-to-day decision-making. He is also known for his capabilities in cross-border bankruptcies, in which he engages local lawyers and coordinates parallel proceedings in multiple countries to achieve favorable outcomes across jurisdictions.
Young Conaway's representation of financially troubled corporate entities has earned it a national reputation as one of the preeminent insolvency practice groups in the nation.  Chambers USA lauds Young Conaway as "a premier practice notable for the strength and depth of its bankruptcy team, which houses numerous highly skilled attorneys," while clients boast that Young Conaway has "one of the top debtor-side practices, with a deep bench at all levels."1
Young Conaway's professionals guide companies through all aspects of corporate restructuring and chapter 11, advising on issues ranging from asset sales, financing, and debt restructuring to corporate governance, fiduciary obligations, and the prosecution and defense of causes of action, all with an emphasis on maximizing value for the debtor and its constituents.
Our attorneys have been representing chapter 11 debtors for over forty years, in some of the biggest and most complex cases in the country.  Representations include companies in the following sectors: retail, oil and gas, restaurant/hospitality, manufacturing, automotive, entertainment, finance, communications, construction and healthcare.
In addition to representing chapter 11 debtors, Young Conaway often serves as counsel to companies in out-of-court restructurings, wind-down processes and dissolutions.  Our professionals also regularly represent liquidating trustees and plan administrators post-effective date.
We are deeply embedded in the bankruptcy community, which gives us powerful insights, not just into the complexities and creativity of the United States Bankruptcy Code, but also into the ways judges have historically interpreted the Code and how they are likely to rule in any given case. Our dexterity in finding common ground among multiple constituencies and competing interests has made us a firm of choice, both as lead counsel in middle market insolvencies and as co-counsel in major national and global restructurings.
Young Conaway Stargatt & Taylor, LLP, one of Delaware's largest law firms, counsels and represents national, international and local clients, handling sophisticated advisory and litigation matters involving bankruptcy, corporate law and intellectual property.
Young Conaway also guides regional businesses and individuals through a myriad of employment, personal injury, real estate, tax, estate planning, environmental, and banking issues from the firm's offices in downtown Wilmington, DE.
"Jim is a recognized dean of the industry."