Joseph J. DiPasquale
New Jersey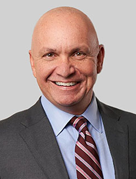 Fox Rothschild LLP
49 Market Street
Morristown,
NJ 07960-5122
Tel: 973.548.3368

Email:

jdipasquale@foxrothschild.com
Web:

www.foxrothschild.com
A seasoned attorney with more than two decades of experience, Joe represents clients across a broad range of industries in corporate transactions, commercial litigation, financial restructuring matters and particularly as parties to complex bankruptcies.
Joe serves as strategic adviser, lead counsel and fiduciary in high-stakes insolvencies, representing a full range of participants including:
debtors
creditors committees
Chapter 7 and 11 trustees
receivers
assignees
equity holders
secured creditors
private equity/hedge funds
His clients include businesses in the health care, hospitality, energy, real estate, retail, transportation, manufacturing and finance sectors.
A frequent speaker and respected authority on bankruptcy matters, Joe is coauthor of the "Retention and Compensation" chapter of the New Jersey Bankruptcy Manual and was editor of the New Jersey State Bar Association Bankruptcy Law Section newsletter. His deep financial services industry experience includes serving on the managing board of directors of Team Capital Bank (TCB), where he chaired the board's risk committee and was involved with its 2014 merger into Provident Financial Services Inc.
For comprehensive representation in insolvency matters involving distressed businesses, clients turn to Fox's trusted team of financial restructuring and bankruptcy attorneys to get results.
We offer an extensive array of services, ranging from out-of-court restructurings and workouts to formal bankruptcy proceedings and representation of secured and unsecured creditors, Chapter 11 debtors, statutory committees, Chapter 11 and Chapter 7 bankruptcy trustees, purchasers/stalking horse bidders in section 363 transactions, foreign representatives who commence Chapter 15 cross-border insolvency cases and creditors involved in Chapter 15 cases.
We are highly experienced and well-respected in bankruptcy law, with a number of our attorneys recognized by the prestigious Chambers USA as leaders in this field. We provide sophisticated and strategic guidance and deliver practical solutions in corporate restructurings and bankruptcy litigation as well as in non-bankruptcy insolvency proceedings and litigation. We counsel individuals, business leaders and municipalities on bankruptcy planning and remedial measures to implement as alternatives to bankruptcy. Our financial restructuring lawyers add value to complex legal situations in which our clients typically confront significant financial challenges.
Our group can address the most intricate issues involving bankruptcy and insolvency. We draw on the extensive knowledge and solid track records of our Fox colleagues who advise in all areas of corporate law, real estate, litigation, banking, intellectual property, construction, franchise, tax and insurance law, which are among the areas most closely related to insolvency.
Fox Rothschild LLP is an AmLaw 100 full-service law firm built to serve businesses of all sizes as well as individuals. Over the past 100 years, we have grown to 950 lawyers with offices coast to coast.
Our lawyers provide a full range of legal services to public and private companies – from family-run businesses to multinational corporations – centered around several core areas: corporate, employee benefits, entertainment, financial restructuring & bankruptcy, intellectual property, labor & employment, litigation, real estate and taxation & wealth planning.
Our clients come to us because we understand their issues, their priorities and the way they think. At Fox, we care about your success as much as you do.
"

Joe

 represents debtors, unsecured creditors' committees and liquidating trustees in Chapter 11 proceedings."