Joel I. Sher
Maryland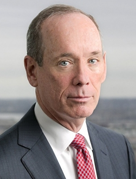 Shapiro Sher Guinot & Sandler
250 West Pratt Street
Suite 2000
Baltimore, MD 21201
Tel: 410.385.4277

Email:

jis@shapirosher.com
Web:

www.shapirosher.com
Joel I. Sher is Chairman of the Firm and heads the Firm's financial restructuring and bankruptcy practice. He provides counsel and representation to debtors, creditors, investors, and creditors' committees in Chapter 11 bankruptcy cases and counsels clients in complex out-of-court restructurings. He has been described in  as "a wonderful attorney…very effective, very smart, knowledgeable and experienced," and possessing a "formidable track record in corporate restructurings, creditors' rights mandates, and bankruptcy litigation." Mr. Sher has also successfully represented clients in numerous high-stakes litigation matters in federal and state courts throughout the United States.
Mr. Sher's experience in representing clients in sophisticated restructurings and bankruptcies has covered a wide array of industries including commercial real estate, shopping centers, general and specialty retail, hotels, service industries, mortgage REITS, financial services, health care, real estate development, construction management, governmental contracting, manufacturing, and telecommunications. He has also represented numerous clients in the sale and acquisition of distressed assets.  As a known and experienced negotiator, Mr. Sher is often retained to negotiate resolutions to complex commercial disputes.
Mr. Sher's appointments as an operating trustee and liquidating agent for a number of operating businesses include: a government contractor for the Department of Homeland Security and FEMA; a developer of real estate and business interests in Europe and Australia; a national bottling company; and a variety of operating food and hospitality businesses. Mr. Sher currently serves as the Chapter 11 Trustee for TMST, Inc. (formerly known as Thornburg Mortgage, Inc.), a multi- billion-dollar REIT which was one of the nation's largest residential mortgage originator, servicer, and investor.
The Financial Restructuring & Bankruptcy attorneys of Shapiro Sher provide innovative and trenchant advocacy in all aspects of bankruptcy, creditors' rights, and financial restructuring. Known for achieving favorable results, the practice advises businesses, secured and unsecured creditors, creditors' committees, and financial institutions in reorganization and bankruptcy proceedings, workouts, refinancings, and restructurings. The practice is regional, national, and international in scope.
The Firm's bankruptcy lawyers, admitted to practice before bankruptcy courts in numerous states, have represented clients throughout the country and abroad.
In all matters, the bankruptcy department's representation is enhanced by the Firm's robust practices in banking, real estate, corporate, and tax law, as well as litigation. Lawyers from multiple practice groups work in concert to help clients emerge from bankruptcy proceedings in strong financial condition. The Firm's efforts have consistently led to outstanding results for a variety of debtor and creditor clients.
The Firm's bankruptcy practice represents clients in cross-border insolvency cases and workouts. Joel I. Sher has acted as plan administrator and liquidating agent in the management and disposition of real estate and business interests in the United States, Australia, Spain, and the Netherlands.
At Shapiro Sher, our success is driven by a fundamental belief: the companies and individuals who place their trust in us deserve the close attention of deeply experienced attorneys. That's why we bring senior talent to bear on every matter. In all areas of bankruptcy, business law, and litigation, the strategies we provide are planned and executed by attorneys practicing at the top of their profession.
When you hire Shapiro Sher, you get an efficient team gifted with the ingenuity and foresight that only come with years of hard-fought accomplishment. We pride ourselves in our ability to do more with a select group than our competition manages with large cadres of lawyers.
Based in Baltimore, the Firm's attorneys have earned reputations that reach well beyond the Mid-Atlantic region. Our business lawyers are at the heart of major transactions in all industry sectors across the country and abroad. Our litigators serve as counsel in cases of national consequence, and our bankruptcy practice is international in scope.
Since our founding in 1972 by Ronald M. Shapiro, the Firm has provided invaluable representation to Fortune 100 corporations, emerging growth businesses, governments, non-profits, and individuals. An unusually large proportion of our attorneys are regularly cited in publications devoted to identifying top legal talent. We are well represented in Chambers USA, Best Lawyers in America®, and Maryland Super Lawyers®.
"

Joel Sher

 represents debtors and creditors' committees, among others, in bankruptcy proceedings and out-of-court workouts. He serves as the head of the firm's bankruptcy and financial restructuring practice."