Kyler K. Burgi
Colorado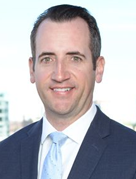 Davis Graham & Stubbs LLP
1550 17th Street
Suite 500
Denver, CO 80202
Tel: 303.892.7223

Email:

kyler.burgi@dgslaw.com
Web:

www.dgslaw.com
Kyler Burgi is a partner at Davis Graham & Stubbs LLP. His practice focuses on bankruptcy & creditors' rights, distressed assets, complex commercial litigation, and toxic tort litigation.
Mr. Burgi has a diverse bankruptcy & creditors' rights practice that spans multiple industries, including oil & gas, mining, real estate, retail, tech, and recreation. He helps lenders, borrowers, trade creditors, mechanics' and oil and gas lien holders, and equity holders develop and implement strategies to navigate in-court and out-of-court restructurings, bankruptcy proceedings, judicial and non-judicial foreclosures, and receivership actions. Mr. Burgi defends clients against preference and fraudulent transfer claims in courts across the country. He also represents debtors and trustees in Chapter 7 and Chapter 11 bankruptcies.
Mr. Burgi assists clients with purchases of distressed assets through the Section 363 sale process, from preparing bids, to obtaining court approval, to post-closing matters. He also consults on commercial transactions and mergers & acquisitions to help clients manage risks associated with insolvency and bankruptcy.
Mr. Burgi has litigated matters throughout Colorado and the Mountain West. Mr. Burgi is a creative strategic thinker and persuasive writer who has guided clients to successful results in numerous lawsuits and arbitrations, including adversarial business separations, fraud claims, oil & gas disputes, toxic tort cases, breach of contract actions, and real estate disputes. He is admitted to practice in U.S. District Court for the District of Colorado, U.S. District Court for the Southern District of Texas, U.S. Bankruptcy Court for the District of Colorado, and U.S. Bankruptcy Court for the Southern District of Texas.
Mr. Burgi currently serves as a member of the Prosper Colorado Leadership Council, as the co-chair of the Colorado Bar Association Bankruptcy Subsection, and on the Associate Board of Directors for Big Brothers Big Sisters of Colorado. Mr. Burgi has been named among the "Ones to Watch" in the area of Bankruptcy and Creditor Debtor Rights/Insolvency and Reorganization Law (2022) by Best Lawyers, Mr. Burgi was recognized by Chambers USA and named as "Leader in their Field" for Bankruptcy/Restructuring.
Mr. Burgi received his J.D. from the University of Denver Sturm College of Law, where he graduated first in his class. While in law school, he competed nationally as a member of the Sturm College of Law's ABA-NTC National Trial Team, served as an editor of the Denver University Law Review, and interned for the U.S. Attorney's Office.
Davis Graham & Stubbs LLP advises businesses facing regional, national, and international complications arising from the financial distress, bankruptcy, or liquidation of themselves or their business partners.
Our bankruptcy and creditors' rights clients include major institutional lenders, energy producers and service providers, industrial companies, real estate developers, commercial concerns, and agricultural/ranching interests. We work to advance and protect the interests of all types of creditor constituencies, including secured and unsecured creditors, lessors and lessees, banks and Chapter 11 financers, and asset purchasers. When necessary, we aggressively defend clients against preference and other avoidance actions. Our team also represents debtors, creditors' committees, bankruptcy trustees, and investors in troubled companies.
We have significant experience assisting clients in acquiring assets out of bankruptcy, from preparing the transactional documents and developing a winning bidding strategy to closing the transaction.
Our team favors a pragmatic approach, recognizing that bankruptcy is not the right solution for every loan in default or distressed company. The firm's lawyers have helped clients negotiate and implement out-of-court workouts and reorganizations that involve some of the largest enterprises and lending institutions in the Rocky Mountain West. We also counsel clients on how to manage the risks of insolvency on the front end of mergers and acquisitions and other transactions. When the time comes to pursue assets, we help our clients take advantage of all available avenues to be made whole, including foreclosure, receiverships, assignments for the benefit of creditors, and enforcement and collection of judgments across the country and throughout the world.
We have also aggressively and successfully pursued assets throughout the world on behalf of aggrieved creditors.
Davis Graham & Stubbs LLP enjoys a strong national reputation for its corporate finance, natural resources, and energy law practices, with a particular focus on securities and M&A transactions, complex commercial litigation, and regulatory guidance. For nearly a century, DGS has ranked among the region's most prominent law firms, consistently offering quality legal services to emerging and established businesses in the Rocky Mountain West.
A large number of the firm's lawyers have extensive experience working with companies in the aviation, coal, coalbed methane, health care, hospitality, manufacturing, mining, oil and gas, pharmaceutical, renewable energy, telecommunications, and technology industries.
Many of our lawyers are recognized as leaders in their areas of expertise and nearly half of our partners have been acknowledged in Best Lawyers in America and have received the Martindale-Hubbell® AV® Preeminent peer review rating. DGS ranks first in Colorado in the areas of corporate law and natural resources and environmental law. DGS was also named among the "Best Law Firms" by publisher Woodward/White, Inc., receiving first-tier rankings in both Mining and Native American Law.