Laura Day DelCotto
Kentucky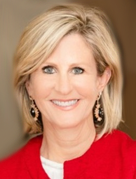 DelCotto Law Group PLLC
200 North Upper Street
Lexington, KY 40507
United States
Tel: 859-231-5800

Email:

ldelcotto@dlgfirm.com
Web:

www.dlgfirm.com
Laura Day DelCotto is the founding member of DelCotto Law Group, a Kentucky based boutique firm with a focus on debtor/creditor-related legal situations.
She has a broad base of experience in representation of debtors-in-possession, borrowers in distressed financial situations, secured and unsecured lenders, committees, trustees, DIP lenders, lessors and asset purchasers. Ms. DelCotto's primary practice is in Chapter 11 commercial bankruptcy as well as state court and out-of-court debtor/creditor related litigation, negotiations and workouts.
Laura Day is nationally certified as a Business Bankruptcy Specialist by the American Board of Certification, a member of the American College of Bankruptcy, and rated A-V by Martindale – Hubbell.
She was selected as Lawyer of the Year 2021 by her peers in the 27th Edition of The Best Lawyers in America © in the area of Litigation – Bankruptcy, for Lexington, Kentucky and has been named as a Top 10 Kentucky Super Lawyer since 2017.
DelCotto Law Group PLLC is a top-rated law firm providing businesses and individuals with innovative and individualized strategies for approaching bankruptcy and business law matters.
At DelCotto Law Group PLLC, our legal team provides professional legal guidance and advocacy for businesses, business owners and individuals that need creative assistance with their unique financial or litigation obstacles. Our clients know that the DLG team will work collaboratively with them from beginning to end, analyzing all the variables involved to quickly determine and discuss the viable options.
Moving quickly and thoughtfully through the situations that our clients face – often with angry creditors at the doorstep – is a hallmark of what we do. Whether working with clients in bankruptcies or other litigation and negotiation settings, from the smallest to the most complex, DLG provides strong legal counsel and advocacy for all of our clients. Our size and focus ensure that our clients receive individualized attention and advice in a close-knit environment. Service to our clients is the reason for our existence, and every single firm employee is passionate about helping clients work through the challenges they face.
Our mission is to provide "best practices" legal services in all debtor/creditor-related situations, concentrating in debt restructuring, bankruptcy proceedings, and commercial disputes that lead to litigation, while following our firm's commitment to professionalism, creativity, passion, and serving as advocate and counselor to our clients.