Mark A. Mintz
Louisiana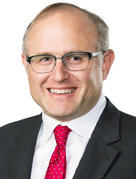 Jones Walker LLP
201 St. Charles Ave
New Orleans
LA 70170-5100
Tel: 504.582.8368

Email:

mmintz@joneswalker.com
Web:

www.joneswalker.com
Mark is co-leader of Jones Walker's bankruptcy and creditors' rights team and represents clients in a wide range of creditor and debtor rights matters, with a particular focus on creditors' committees. Among his notable engagements, Mark advised a client involved in the bankruptcy of a Houston-based oil exploration and production (E&P) company that, at the time, was the largest bankruptcy filing in the United States. In addition to his work on behalf of creditors' committees, Mark counsels secured and unsecured creditors, bankruptcy trustees, lenders, private equity groups, portfolio companies, debtors, and other parties in Chapter 7 and 11 bankruptcies, workouts, restructurings, and reorganizations and in related litigation.
Mark has advised numerous clients in the oil and gas, energy, natural resources, and maritime industries. He is also regularly retained by banks, international manufacturers, restaurant chains, health systems and hospitals, and other clients in cases across the country, including in Texas, Michigan, and several other states.
Drawing on his comprehensive knowledge of bankruptcy law and his national experience with the bankruptcy courts that oversee these matters, Mark provides focused counsel at every step. He regularly helps clients develop proactive strategies to address the financial distress of business partners. He also serves as committee counsel representing the interests of key committee members.
Mark recognizes that bankruptcies do not arise in a vacuum, and works closely with colleagues within the firm, in-house legal teams, and other outside counsel to manage a wide range of associated disputes, including white-collar criminal matters and international trade issues, that may arise in the context of a bankruptcy case.
Mark joined Jones Walker after serving as a law clerk to the Honorable Carl J. Barbier of the US District Court for the Eastern District of Louisiana. He is an adjunct professor of law at Tulane Law School, where he teaches a class on business reorganizations, and writes and speaks frequently on bankruptcy-related issues.
Even during periods of economic growth, certain businesses may find themselves on the wrong side of the financial cycle. Likewise, proposed amendments to Chapter 11 bankruptcy laws may offer benefits to struggling businesses, but might also negatively affect lenders and investors. To maintain balance in a rapidly shifting economic, legislative and regulatory landscape, debtors, creditors, lenders and other parties need sophisticated, seasoned legal counsel.
What makes the Jones Walker LLP bankruptcy & restructuring practice a go-to team?
Our national footprint: we represent regional clients in cases across the country.
Our experience: our team has advised clients from numerous industries in complex and traditional bankruptcies and reorganizations, and includes three members of the American College of Bankruptcy (a by-invitation-only public service organization honoring attorneys who demonstrate the highest levels of professionalism).
Our commitment to value: we deliver sophisticated legal counsel at competitive rates.
With offices across the southeastern United States and in select cities nationwide, Jones Walker focuses on the needs of regional clients while providing effective representation in courts in key jurisdictions. Members of the team are admitted to practice before the US Supreme Court, numerous US courts of appeal, the US District Court for the Southern District of New York, and the US District Court for the District of Delaware (where more than one third of all bankruptcy cases are filed), as well as federal and state courts across the Gulf Coast.
Over the course of the past eight decades, Jones Walker has become one of the largest law firms in the United States. We have helped clients weather world wars and economic recessions, identify and take advantage of growth opportunities, create and support a more diverse workforce, and adapt to fast-paced changes in technology and global trade.
Today, we have more than 355 lawyers practicing across the country and internationally, from offices in Atlanta, Georgia; Baton Rouge, Lafayette, and New Orleans, Louisiana; Birmingham and Mobile, Alabama; Houston and The Woodlands, Texas; Jackson, Mississippi; Miami, Florida; New York, New York; Phoenix, Arizona; and Washington, DC. We counsel multinational corporations, privately held and family-owned businesses, individual and institutional investors, educational and research institutions, and other clients in a broad range of legal disciplines.
Strong supporters of the economic, civic, and cultural communities in which we work and live, we participate in a broad range of volunteer activities that promote health, educational opportunity, and artistic development. Partners and associates in every office provide pro bono counsel to individuals and organizations that lack access to or the ability to pay for legal services, and many of our attorneys serve on the boards of arts, education, and service organizations across the region.
"

Mark Mintz

 is skilled across a range of complex debtor and creditor work."