Matthew R. Goldman
Ohio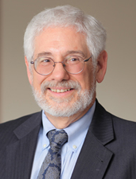 Baker & Hostetler LLP
Key Tower, 127 Public Square
Suite 2000
Cleveland, OH 44114
Tel: +1.216.861.7797

Email:

mgoldman@bakerlaw.com
Web:

www.bakerlaw.com
Matthew Goldman has functioned as lead counsel for debtors, trustees, creditors' committees and purchasers in the bankruptcy, restructure and liquidation of large and middle-market companies across the country. He has appeared in most major bankruptcy cases of the past three decades, and has extensive experience in steel, automotive, retail, real estate, health care, finance and communications bankruptcies and restructures. Over the past five years, he has focused on representing non-profit entities experiencing financial difficulties.
Mr. Goldman is also an active leader in efforts to reform and advance the bankruptcy profession. He was a member of the American Bankruptcy Institute's Commission to Study the Reform of Chapter 11, as Reporter for its Committee on Administrative Claims. Mr. Goldman was responsible for the expansion of the William J. O'Neill Bankruptcy Institute into a regional seminar of national repute, and he continues to help organize it today. For eight years, he chaired the O'Neill Advisory Committee and was a member of the Cleveland Metropolitan Bar Association's Executive Committee. For five years, he was an officer of the Bankruptcy Section of the Bar. He was the Section Chair in 2006 and 2007.
Mr. Goldman is an adjunct professor at Cleveland State University's Monte Ahuja Business College. He is ranked in Chambers USA: America's Leading Lawyers for Business. He is also listed in The Best Lawyers in America®, and holds an AV-Preeminent rating from Martindale-Hubbell. From 1988 through 1991, Mr. Goldman was co-annotator, with Jerry Patchan, of Clark Boardman's Federal Rules of Bankruptcy.
Select Experience
Lead counsel for the Official Committee of Administrative Claimants in the LTV Steel bankruptcy case. Led the effort to recover from LTV's directors and officers for the collapse of LTV's case, to this day the largest failed industrial bankruptcy case in American history.
Lead counsel for CSC, Ltd., a $1 billion special bar quality steel mill.
Lead debtor's counsel for the debt restructure of two large special education private schools.
Lead counsel for the financial reorganization of a large charity hospital
Lead debtor's counsel representing the $2 billion litigation trust for the Extended Stay Hotel bankruptcy.
Lead counsel for the purchase of Copperweld Steel Company out of bankruptcy.
Lead debtor's counsel for Universal Automotive, Inc., a $500 million automobile parts manufacturer.
BakerHostetler's national Restructuring and Bankruptcy team brings rich experience and creativity to the representation of clients across industries and to the full spectrum of issues that arise in stressed and distressed situations.
Drawing on the firm's tradition of deep client relationships and our extensive experience as counsel to companies in major commercial sectors, we bring business advisory skills and strong advocacy to every representation, tailoring solutions to meet each client's unique business needs. In an interview with Chambers & Partners, we were described as, "Excellent from a strategic standpoint, and 'outside-the-box' thinkers who find non-traditional ways to get to the end result." The work of our team is complemented by the strength of our litigation, hospitality, employment, healthcare, tax, corporate, intellectual property and real estate attorneys across the country.
As out-of-court workouts and pre-packaged bankruptcies have become increasingly common in recent years, we have excelled at representing distressed clients of all sizes and restoring them to viability quickly and cost-effectively.
Our team—nearly 50 attorneys strong—includes the first U.S. Trustee for the Southern District of New York; a former senior trial attorney for the U.S. Department of Justice's Office of the U.S. Trustee; former judicial law clerks; and attorneys who have represented the complete array of interests and constituents in out-of-court restructurings, bankruptcy proceedings, and litigation matters.
BakerHostetler, one of the nation's largest law firms, represents clients around the globe. With offices coast to coast, our more than 1,000 attorneys litigate cases and resolve disputes that potentially threaten clients' competitiveness, navigate the laws and regulations that shape the global economy, and help clients develop and close deals that fuel their strategic growth.
We have six core practice groups: Business, Digital Assets and Data Management, Intellectual Property, Labor and Employment, Litigation, and Tax. Within these groups are several large specialty practices, including antitrust, bankruptcy, healthcare, energy, middle market mergers and acquisitions, complex commercial litigation, data privacy and security, patent prosecution and international tax. Our attorneys have broad knowledge and experience in many industries, including energy, media, manufacturing, healthcare, financial services and insurance, consumer products, and hospitality.
We distinguish ourselves through our commitment to the highest standard of client care. By emphasizing an approach to service delivery as exacting as our legal work, we are determined to surpass our clients' expectations.
We have consistently nurtured a collegial approach among our lawyers, assuring effective teamwork in handling client work, while maintaining a culture of providing exceptional legal counsel with a clear focus on value. We are committed to the continuous development of our people and of the resources essential to delivering effective and distinctive legal services worldwide.