Michael A. Condyles
Virginia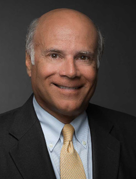 Kutak Rock LLP
901 East Byrd Street
Suite 1000
Richmond, VA 23219-4071
Tel: 804.343.5227

Email:

michael.condyles@kutakrock.com
Web:

www.kutakrock.com
Michael serves as managing partner of the firm's Richmond office. He represents creditors, debtors, creditors' committees and trustees in all aspects of bankruptcy cases and advises clients in out-of-court workouts and debt recovery litigation.
Michael possesses a broad range of experience in analyzing, structuring and negotiating a variety of distressed commercial transactions in connection with in and out-of-court restructurings. Recent engagements include the representation of Toys "R" Us, Inc. and Gymboree Corporation in their bankruptcy cases before the United States Bankruptcy Court for the Eastern District of Virginia, Richmond Division. He has also represented Penn Virginia Corporation, one of the nation's leading oil and gas companies engaged in the acquisition, development and production of oil and natural gas reserves, as well as Patriot Coal Corporation, which was the second largest producer and miner of coal east of the Mississippi, in their Chapter 11 proceedings.
When creditors are faced with a borrower's bankruptcy filing, time is of the essence to ensure that financial interests are protected. Kutak Rock's bankruptcy, restructuring and creditors' rights group has the depth of experience required to help clients protect their interests, mitigate losses and achieve the best possible solution.
We represent lenders, banks, mortgage servicers, landlords, and creditors of varying size wherever they need us. The group has completed hundreds of engagements in virtually every state in the country. Through the firm's experience in bankruptcy courts throughout the U.S., our attorneys offer not only a sophisticated understanding of the latest developments and strategies, but also a current, practical and working knowledge of the national environment in which they are applied. Because litigation can be cost-prohibitive, in addition to our litigation skills before judges, we assist clients with negotiated resolutions outside of the courtroom. We aggressively defend our clients' business interests in alignment with their goals and this often includes swift settlements.
Our bankruptcy group regularly handles significant bankruptcy and creditors' rights representations for a wide range financial institutions. The depth and experience of the group provides both litigation strength and transaction experience, and our nationally recognized expertise in finance, real estate, tax, environmental, public finance and litigation, in addition to bankruptcy, provides each client with the comprehensive representation necessary to address the nature of the problem and to design resourceful and practical solutions appropriate for the client's particular situation or role in a matter.
Founded on a handshake among friends and a commitment to exceptional client service, Kutak Rock has grown into a national law firm of more than 550 lawyers with offices coast to coast. We represent business and governmental clients with collaborative teams and legal services that bring fresh perspective and redefine value.
Kutak Rock offers legal services that are aligned with the marketplace and showcase our attorneys' background, skill and experience. Founded in finance, the firm has evolved to become one the nation's leading business law firms, with service offerings that span business and corporate law, public finance, litigation and real estate law. We work together in integrated groups to enhance client service and cross-office practice development, foster innovation and unlock value for clients.
We are committed to the long-term stewardship of the firm and full engagement of attorneys and staff in the success of our clients, each other, and Kutak Rock. This commitment is exemplified in every client interaction and fosters sustainability of the firm and our client service model. We are prepared to assist with virtually any legal matter or project, regardless of scope or scale. We represent clients in transactions of all types in venues across the country, and our litigators are comfortable in any courtroom, including state and federal courts and specialized administrative tribunals. Our collective experience and focus on innovation and creativity inspires client confidence.