Natalie D. Ramsey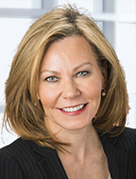 Robinson & Cole LLP
1201 N. Market Street
Suite 1406
Wilmington, DE 19801
Tel: 302.516.1702

Email:

nramsey@rc.com
Web:

www.rc.com
Natalie Ramsey is co-chair of the Bankruptcy + Reorganizations Group of Robinson+Cole and the partner in charge of its Wilmington and Philadelphia offices. She practices in all areas of domestic and international restructurings, crisis management, financings, acquisitions in distressed situations and asset recovery litigation, often involving challenges to complex corporate transactions. Natalie is certified by the American Board of Certification accredited by the American Bar Association in Business Bankruptcy, and is a Fellow of the American College of Bankruptcy, where she presently serves as the Third Circuit Regent.
Natalie's role in creditor committee representations includes the Chapter 11 cases of Mallinckrodt, Aldrich Pump/Murray Bolier (affiliates of Trane), DBMP (an affiliate of CertainTeed), Imerys Talc America, Bestwall (an affiliate of Georgia Pacific), Energy Future Holdings, Specialty Products (Bondex), Maremont, NutraQuest and Nutri-System. Her lead role in company side restructurings includes a large regional real estate developer and the jointly-administered O.W. Bunker USA and O.W. Bunker, N.A. cases, which were awarded the International Restructuring Deal of the Year (Over $500MM to $1B) and Energy Deal of the Year (Over $500MM to $1B) in 2017 by M&A Advisor, a premier network of M&A, Turnaround and Finance professionals. Natalie presently serves as co-counsel to the debtor in the Chapter 11 bankruptcy case of Loot Crate pending in Delaware. Natalie's representation of asset purchasers includes serving as counsel to the successful asset purchaser in RTW Retailwinds, Inc. sale of e-commerce business, for which Robinson+Cole was awarded the 2021 E-Commerce Restructuring of the Year honor as part of the Global M&A Network's 13th Annual Turnaround Atlas Awards.
Natalie is ranked as a Star Individual in the field of Bankruptcy/Restructuring in Chambers USA, which describes her as "enjoy[ing] a stellar reputation for her work on sophisticated high-value bankruptcy disputes." Chambers notes that clients say she is "very smart, knows the law inside and out, has superb strategic sense, and is great on her feet… She works extremely hard and is a great tactician with a very deft touch in court." She was recognized by LawDragon.com as among both its 2020 and 2022 "500 Leading U.S. Bankruptcy and Restructuring Lawyers." In 2017, she was named among Turnaround & Workouts' "Outstanding Restructuring Lawyers of 2017" and in the inaguaral class of "Best of the Bar: Philadelphia's Top Leaders" by the Philadelphia Business Journal.
Natalie serves on the boards of The Riddle HeathCare Foundation of the Main Line Health System and the Consumer Bankruptcy Assistance Project. Natalie also serves as a member of the Alfred Lerner College of Business and Economics of the University of Delaware Advisory Board. Previously, she served on the board of Delaware County Habitat for Humanity from 1995 to 2000, and as the Chair of Delaware Valley Habitat for Humanity from 1999 to 2003.
Businesses confronting the possibility of insolvency face a unique mix of legal, business, financial, and human relations challenges. Robinson+Cole has worked extensively on these issues for regional, national, and international clients, including banks and other financial institutions, individual lenders, syndicated lending groups, institutional investors, vendors, landlords, and other categories of creditors. Our clients include hedge and private equity funds, acquirers of assets from financially distressed companies, real estate and equipment lessors, special servicers, equity holders, franchisees, and other parties in need of specialized advice regarding the debtor-creditor relationship.
Our insolvency and creditors rights practice includes lead lender, secured creditor, and major vendor representations; insolvent asset acquisition advice and representation; defense against bankruptcy preferences, fraudulent transfers, subordinations, and other avoidance claims; foreclosures; the development and negotiation of out-of-court and Chapter 11 workouts and reorganization plans; lender liability litigation; and representation on matters arising out of loan participations, intercreditor agreements, lender conduct, executory contracts, license and franchise agreements, distributorship agreements, and commitment letters.
Our team members have extensive experience with guiding businesses in not only prebankruptcy planning, but also bankruptcy filings in order to safeguard their financial interests. We regularly represent clients of all sizes across a range of industries, including retail, travel, healthcare, manufacturing, and energy. We have represented constituencies in some notable bankruptcy cases, such as Lehman Brothers, Westinghouse, SunEdison, NewPage, Bernie Madoff, Chrysler, Toys "R" Us, RadioShack, Bob's Stores, Goody's and Filenes
Robinson+Cole is a leading national law firm with offices throughout the Northeast, Mid-Atlantic, Florida, and California serving regional, national, and international clients. With more than 230 attorneys, we are ranked among the 200 largest law firms in the U.S. Clients range from Fortune 50 to start-up companies, as well as nonprofit and governmental organizations. Since 1845, the firm has established a rich history of community involvement, pro bono service, celebration of diversity, and a well-recognized dedication to client service.
Legal service offerings and office locations have expanded to meet the changing needs of clients. Through an understanding of a client's industry, the nature and structure of their business, their risk tolerance, and budget considerations, we tailor our legal strategy to align with overall business needs. Where appropriate, alternative billing arrangements are made to provide clients with a greater degree of certainty about their legal costs. Robinson+Cole's varied practice areas include corporate, mergers and acquisitions, tax and tax-exempt, finance, insurance and business litigation, land use, environmental and real estate, health law, labor, employment and benefits, and intellectual property and technology.
Robinson+Cole is affiliated with the United States Law Firm Group and State Capitol Group.