Robert Faucher
Idaho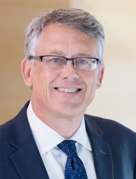 Holland & Hart LLP
800 W. Main Street
Suite 1750
Boise, ID 83702
Tel: 208.342.5000

Email:

rfaucher@hollandhart.com
Web:

www.hollandhart.com
Bob Faucher aggressively represents his clients to protect their claims and rights in bankruptcy cases and other commercial litigation.
In his 31 years as a bankruptcy lawyer, Bob has played a significant role in hundreds of major bankruptcy cases in 18 different states, most often representing lenders. Bob also represents creditors seeking to recover indebtedness or collateral outside of bankruptcy, whether in lawsuits in the federal and state courts, or in out-of-court workouts and restructurings. Chambers and Partners recently named Holland & Hart's Boise office the top bankruptcy/restructuring practice in Idaho.
Bob regularly documents commercial transactions involving loans, collateral, sales of goods, licenses, and other similar matters.
Our bankruptcy and creditors' rights practice is broader than the name implies, encompassing virtually everything that may flow from financial distress faced by our clients or those they deal with.
Our bankruptcy lawyers know more than just the law. We are well-established and well-connected members of the legal communities in which we practice. We know and are known by the judges and our counterparts in other law firms. We are justly proud of our reputation for both our legal skills and our integrity. Above all, we get things done.
Among our lawyers are a former chair of the Bankruptcy Section of the Idaho Bar Association and two former chairs of the Bankruptcy Section of the Colorado Bar Association. Four of our lawyers have been elected fellows of the prestigious American College of Bankruptcy. Our ranks include a contributor to Advanced Chapter 11 Bankruptcy Practice, the leading treatise on reorganization practice, and a member of the Board of Editors and frequent author for The Bankruptcy Strategist, a long-standing monthly national publication of articles by leading bankruptcy lawyers from around the country.
Our members are also active in the American Bankruptcy Institute and the American Bar Association's Business Bankruptcy Committee. One of our lawyers has chaired ABI's annual Rocky Mountain Bankruptcy Conference for the last several years. We have written many articles for both national and regional publications and have made countless presentations at conferences and seminars.
Founded in 1947, Holland & Hart is a full-service Am Law 200 firm with offices in eight states and in Washington, D.C. We deliver integrated legal solutions to regional, national, and international clients of all sizes in a diverse range of industries.
We strive to lead our profession by giving the highest level of service and loyalty to our clients and by forging a team—lawyers, paralegals, staff, and other professionals—whose work is infused with our values.
Joe Holland and Steve Hart were highly trained lawyers who just so happened to also be Rocky Mountain climbers. In 1947 they came together to build a firm. Their philosophy was simple: keep going up, and if you get stuck, there is always another route to the top. This is where the spirit of the firm's pioneering and innovation began.