Roger W. Damgaard
South Dakota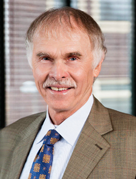 Woods, Fuller, Shultz & Smith P.C.
300 S Phillips Ave
Sioux Falls, SD 57104
United States
Tel: (605)-978-0607

Email:

Roger.Damgaard@WoodsFuller.com
Web:

www.woodsfuller.com
Roger joined the law firm in 1984 and became a shareholder in 1989. His practice concentrates on bankruptcy, debtor/creditor rights, foreclosure, and workouts. Roger served as a law clerk to the United States Bankruptcy Court, District of South Dakota from 1983 to 1984.
Over the years Roger has served on many committees, including the Bankruptcy Local Rules Committee for South Dakota, the State Bar Debtor-Creditor Committee, and the State Bar UCC Committee. He was special counsel to South Dakota Governor William J. Janklow from 1995 to 2003.
Roger Damgaard is a South Dakota native. He grew up on a farm in northeast South Dakota. He worked as a grain broker for an international grain company after graduation from college and before attending law school.
He has been listed in the Best Lawyers in America since 1989. He was also named 2013 Lawyer of the Year in Sioux Falls for Bankruptcy and Creditor/Debtor Rights by Best Lawyers. He has been named to Chambers USA's America's Leading Lawyers for Business in Corporate/Commercial since 2004. Roger is named in "Great Plains Super Lawyers" (published by Minnesota Law & Politics magazine) since 2011 in the area of bankruptcy and creditor/debtor. He is Martindale Peer Review rated A-preeminent.
Roger has represented a major creditor in most of the significant bankruptcies affecting South Dakota including In re The Credit Store, Inc., Case No. 02-40922, In re Veblen East Dairy Limited Partnership, Case No. 10-81546, In re Veblen West Dairy, LLP, Case No. 10-10071, In re VeraSun Energy Corporation, Case No. 08-12606 (filed in Delaware), In re Perkins & Marie Callenders, Inc., Case No. 11-11795 (filed in Delaware), and In re Northern Beef Packers Limited Partnership, Case No. 13-81518. Roger has obtained favorable jury verdicts in complex South Dakota state court commercial cases including Gibson vs. Gibson (plaintiff), Civ. 07-11, Civ. 07-31 and Civ. 07-43, Deuel County, Third Judicial Circuit; and Fix vs. First State Bank of Roscoe (defendant), Civ. 06-09, Faulk County, Fifth Judicial Circuit.
Roger is married and has two sons, one of whom is a lawyer. He enjoys motorsports in general and water sports in particular.
We have successfully represented major secured creditors in Chapter 11 bankruptcies for over three decades. These complex cases have required orchestrating Section 363 sales, negotiating Section 364 credit agreements, filing and confirming liquidation plans, and defending cash collateral motions. Woods Fuller lawyers also regularly represent creditors in Chapter 7 bankruptcy, Chapter 12, and Chapter 13 cases.
Our attorneys' experience includes representing secured and unsecured creditors in claims litigation, contested plan confirmation hearings, and adversary proceedings, including preferential transfer and fraudulent transfer cases.  Woods Fuller lawyers represent clients in bankruptcy matters in South Dakota and in Iowa.  In addition to representing clients in bankruptcy court, we have represented clients in appeals before the Bankruptcy Appellate Panel, the United States District Court, and the Eighth Circuit Court of Appeals.
Our lawyers routinely assist clients in exercising their rights and remedies in South Dakota and Iowa state courts, including in real estate mortgage foreclosures and other collections actions.  We have extensive experience in commercial workouts, farmer/lender mediation, and defending lender liability claims. If you are looking for bankruptcy lawyers in Sioux Falls SD, or are needing assistance with commercial workouts, foreclosures, etc, look no further than the attorneys at Woods Fuller.
In 1887, Charles Bailey arrived in Sioux Falls, South Dakota, and initiated the firm after hiring John Voorhees. The firm grew successful and soon expanded. The 'Bailey & Voorhees' name changed as Roswell Bottum, Melvin Woods, and Howell Fuller joined the firm in the early 20th Century. With the addition of John B. Shultz and Francis M. Smith, the legal team eventually settled on the name Woods, Fuller, Shultz & Smith in 1953. The firm became known for its professionalism, integrity, sound advice, and effective representation.
For over 130 years, Woods Fuller attorneys have continued to uphold the values and maintain the trust of clients. While our roots may be in South Dakota, we serve clients from all over the country, as well as internationally. We have attorneys who practice in Iowa, Minnesota, Nebraska, North Dakota, federal and tribal courts, and have appeared before state supreme courts. Woods Fuller attorneys have been named to The Best Lawyers In America, Great Plains Super Lawyers, and Martindale-Hubbell, showcasing both individual attorney and firm's strength.
We recognize that each client and their legal needs are different. We celebrate our history, when Mr. Bailey set up shop in what was still Dakota Territory, and look forward to continuing to build upon our tradition of excellence.