Theodore D.C. Young
Hawaii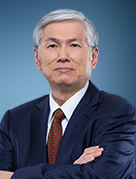 Cades Schutte LLP
1000 Bishop Street
Suite 1200
Honolulu, HI 96813
Tel: 808.544.3876

Email:

tyoung@cades.com
Web:

www.cades.com
Ted is a partner in the Litigation Department of Cades Schutte, and he is the chair of the firm's Bankruptcy & Creditors' Rights Practice Group.
His practice focuses on bankruptcy and creditors' rights, commercial litigation, real estate litigation, and securities litigation. He also has significant experience in the representation of bankruptcy trustees and state court receivers. Before entering private practice, Ted was an attorney with the Division of Enforcement of the United States Securities & Exchange Commission.
Ted served on the board of the Hawai'i Bankruptcy Bar Association from 2013 to 2014 and he served as its President in 2014. He previously served as Director of the Bankruptcy Law Section of the Hawaii State Bar Association from 2001 to 2002, from 2006 to 2007, and as its vice-president for the year 2002. He is also an active member of the American Bankruptcy Institute.
Since 2007, Ted has been named by Chambers & Partners as one of America's leading lawyers in the area of Bankruptcy/Restructuring and he was named 2022 Lawyer of the Year in Litigation – Bankruptcy, Honolulu by Best Lawyers®. He is also an active charter member of the Rotary Club of Honolulu Pau Hana and served as a member of its board from 2008 to 2013. Ted is also an active member of the firm's Recruiting Committee.
Our Bankruptcy & Creditors' Rights Group includes attorneys from the Finance, Corporate & Business, Real Estate, and Litigation Departments of the firm who have special and extensive expertise in all aspects of creditors' rights law, including bankruptcy, workouts, foreclosure, enforcement of security interests and other creditor remedies, domestication and collection of judgments, and the defense of lender liability claims.
Members of the group regularly represent a wide variety of clients, including domestic and foreign financial institutions, developers, landowners, contractors, and local, national, and international business entities and individuals in bankruptcy cases, workouts, restructuring, and litigation of various kinds in Hawai'i state and federal courts.
With a century of dedicated legal service, Cades Schutte attorneys are some of the most sought after in the Pacific region for their dedication, tenacity and innovative perspective on the law.
We are a full-service law firm with over 80 attorneys, providing superior service in over 40 practice and industry areas from our main office in Honolulu and offices in Kona, Waimea, Kahului, and Līhuʻe. Since the founding of our firm in 1922, Cades Schutte attorneys have been called on to serve as counsel in some of the most notable cases and transactions in the State of Hawai'i.
We offer a wide range of corporate and personal legal services with an emphasis on business counseling. We are proud to serve local, national, and international clients, and regularly handle estate planning, tax, and personal litigation matters.
Cades Schutte is organized into four departments—Finance, Real Estate, and Corporate; Litigation; Tax; and Trusts and Estates—but departmental lines are fluid. Cades Schutte attorneys from different departments routinely collaborate on projects to benefit our clients. This approach provides a full array of our firm's expertise and experience.
Together, this Committee serves as the firm's key visionary, and is specifically charged with implementing the direction and mission of the stakeholders.