William A. Wood III
Texas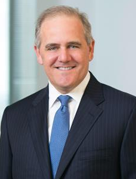 Bracewell LLP
711 Louisiana Street
Suite 2300
Houston, TX 77002-2770
Tel: +1.713.221.1166

Email:

trey.wood@bracewell.com
Web:

www.bracewell.com
William A. (Trey) Wood III, chair of Bracewell's distinguished financial restructuring department, has more than 32 years of experience and 12 years of recognition in Chambers USA for his work representing debtors, creditors, committees and other parties in interest in all facets of the bankruptcy process and out-of-court restructurings, including plan creation and confirmation, asset purchases and sales, claim allowance disputes and complex bankruptcy litigation. He has appeared in bankruptcy courts throughout the United States.
Trey has been recognized nationally as a leading bankruptcy/restructuring attorney in such publications as The Legal 500 United States (2009, 2012, 2016-2018, 2020-2022), Best Lawyers, BL Rankings (2006-2023), Super Lawyers, Thomson Reuters (2003-2011, 2018-2019), and as mentioned above, Chambers USA (2009, 2011-2022). A commentator stated that he "does a fine job for clients in difficult cases and is always impressive." (Chambers USA, 2022) Trey is a frequent speaker on a variety of bankruptcy and restructuring topics.
Trey also formerly served as president of the Houston chapter of the Turnaround Management Association.
Bracewell is a nationally recognized firm for restructuring and bankruptcy matters. For decades, we have represented the interests of domestic and global clients in significant restructurings and bankruptcies across multiple industries. This experience is especially critical in today's economic climate, given the proliferation of fraudulent transfer, fiduciary duty, lender liability, valuation disputes and other complex litigation issues. For this work, we have received various awards, as well as top rankings in Chambers USA, IFLR1000 and Legal 500 US.
According to Legal 500 US (2021), the strength of our restructuring practice is "the breadth and depth of its legal team." We are particularly known for our experience in the energy and maritime sectors, including on behalf of oil and gas companies, international shipping groups, retail companies and power generation projects. We also advise corporate borrowers and debtors, private investment funds, financial institutions, commercial lenders and institutional investors in restructurings. For example, we recently represented Wells Fargo in connection with Chapter 11 reorganization of Diamond Offshore Drilling and the related exit financings, as well as in connection with the Alta Mesa/Kingfisher Chapter 11 bankruptcy cases and J. C. Penney Chapter 11 bankruptcy proceedings. We also represented GPIF Aspen Club in connection with the Chapter 11 bankruptcy cases filed by The Aspen Club and Aspen Club Redevelopment Company and Venoco in Chapter 11 proceedings.
At Bracewell, leading lawyers and advocates work creatively and efficiently so our clients can achieve exceptional success.
For over 75 years, Bracewell has focused on delivering superb service and sophisticated insight. We excel where collaboration and deep sector knowledge provide the edge, particularly in energy, infrastructure, finance and technology. Our award-winning teams lead the market in transactions and litigation, regulatory matters and government relations. Bracewell's strength has made it the firm of choice for many of the world's most successful companies, financial institutions, private funds and municipal entities.
We are proud of our spirit and our reputation for excellence. Bracewell's success is anchored by four pillars: an authentic culture based on personal relationships, collaboration and a shared passion for the firm and its clients; our distinction as a destination firm for talent; blue-chip clients; and our devotion to excellence.